Steel Shackle Loto Safety Lockout Padlocks Beian Lock BAN-201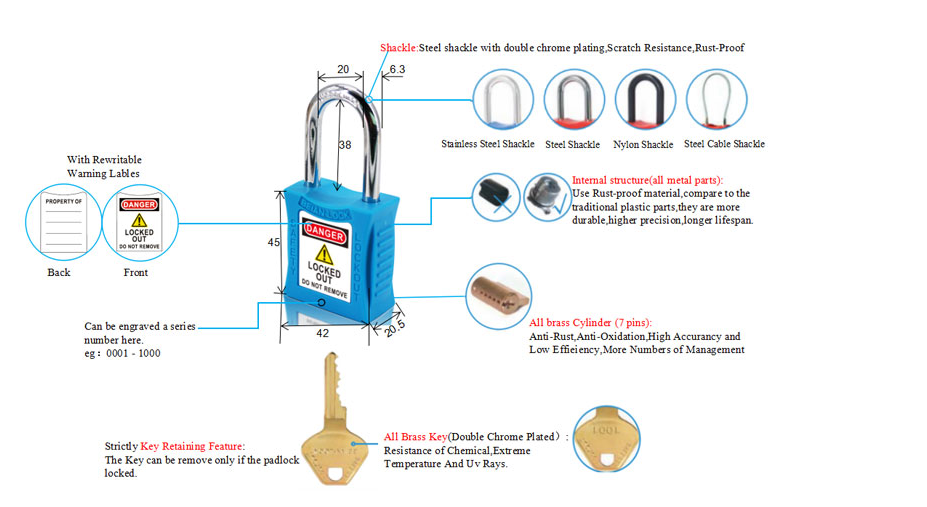 1. The safety locks are made of Imported Dupont Nylon,standard and robust,meet the OSHA1910.147 regulations.
2. 1-1/2"(3.8cm) wide 1-3/4"(4.5cm)tall thermoplastic body, 38mm shackle clearance.

3. Compliance with OSHA "one employee, one lock, one key" directive.

4. Specially design of the double slot key to meet the requirements of multi-level management,KD/KA/MK or KAMK available.

5. 8 colors can be selected.

6. Key retaining feature:the key can be removed only if the padlock locked.


1. Keyed Differ
2. Keyed Alike

3. Differ&Master Key
4. Alike&Master Key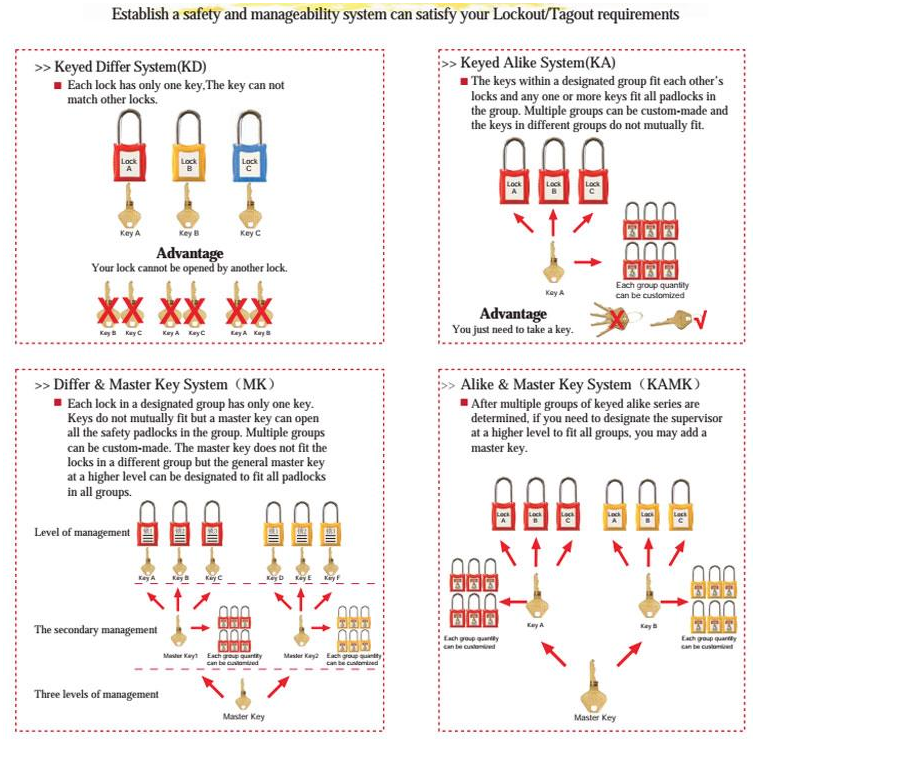 1. 1 piece safety padlock with 1 piece key.
2. 1 piece safety padlock in a mini box.

3. 10 pieces safety padlocks in a bigger box.

4. 20 boxes in a carton (60*25*24.5cm)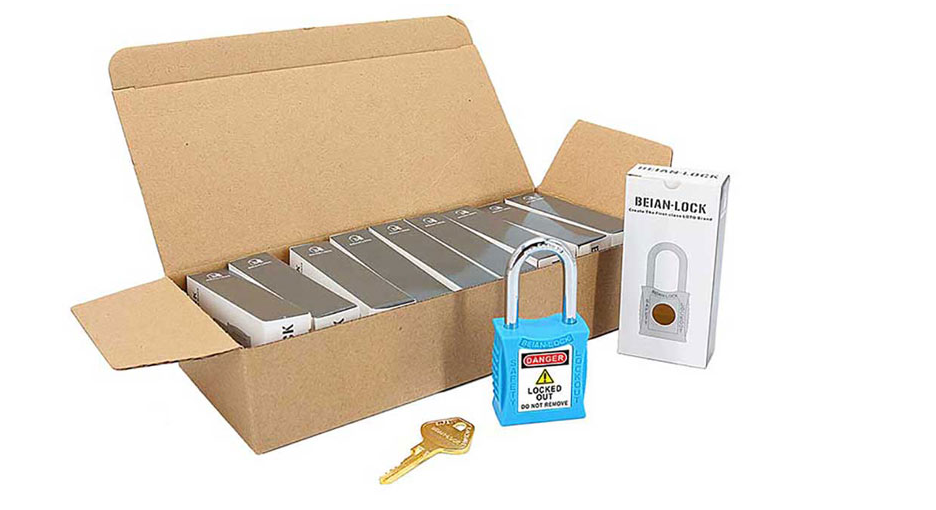 Reviews
There are no reviews for this product.