LOTO Steel Industrial Lockout Tagout Safety Padlock S01
Availability: 50-60 days
Brands Beian Lock
Product Code: S01
LOTO Steel Industrial Lockout Tagout Safety Padlock S01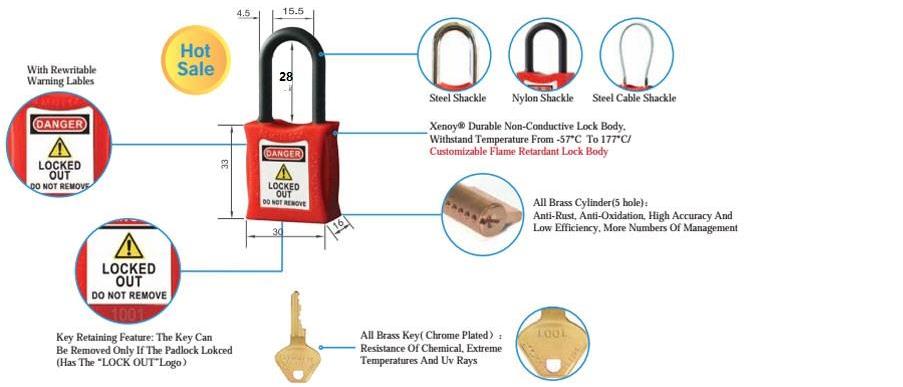 1.Shackle diameter is 4.5mm, shackle height is 28mm.
2.Suitable for marine & outdoor use, and small aperture applications.

3.The safety locks are made of Imported Dupont Nylon material

4.KD/KA/MK or KAMK available.

5.8 colors can be selected.

6.Strongly Key retaining feature:the key can be removed only if the safety padlock locked.

1. Keyed Differ
2. Keyed Alike

3. Differ&Master Key

4. Alike&Master Key

1 piece safety padlock with 1 piece key

Reviews
There are no reviews for this product.